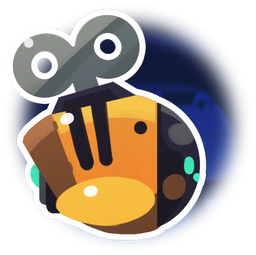 Drones
Because everyone can use a helping hand.
Description
Drones are a higly useful gadget that can reduce some of the work a rancher needs to perform on the ranch to keep things running smoothly.
Once you've built a drone, simply give it a program using three simple inputs:
1. Target: What the drone is looking for on your ranch.
2. Source: Where the drone gets its target.
3. Destination: Where the drone takes its target.
If you give a drone an impossible task, or a drone simply cannot complete their task presently, it will go idle.
A drone can run for about a day before it will return to its station and must be powered up again. Simply give it a refreshing blast of water to recharge it.
A drone only works on your ranch and will only work within the ranch expansion in which you place it.
Sometimes, a drone will overfill an auto-feeder or silo due to a bug in their software. The 7Zee corporation inists this bug is a feature.